common room: faith washington & jared blake
May 2021
by David Eardley


To share a space is to find the truest form in one another. In our new series, Common Room, we'll explore the ways in which sharing a home creates opportunities for creativity, joy, challenges, and shared goals.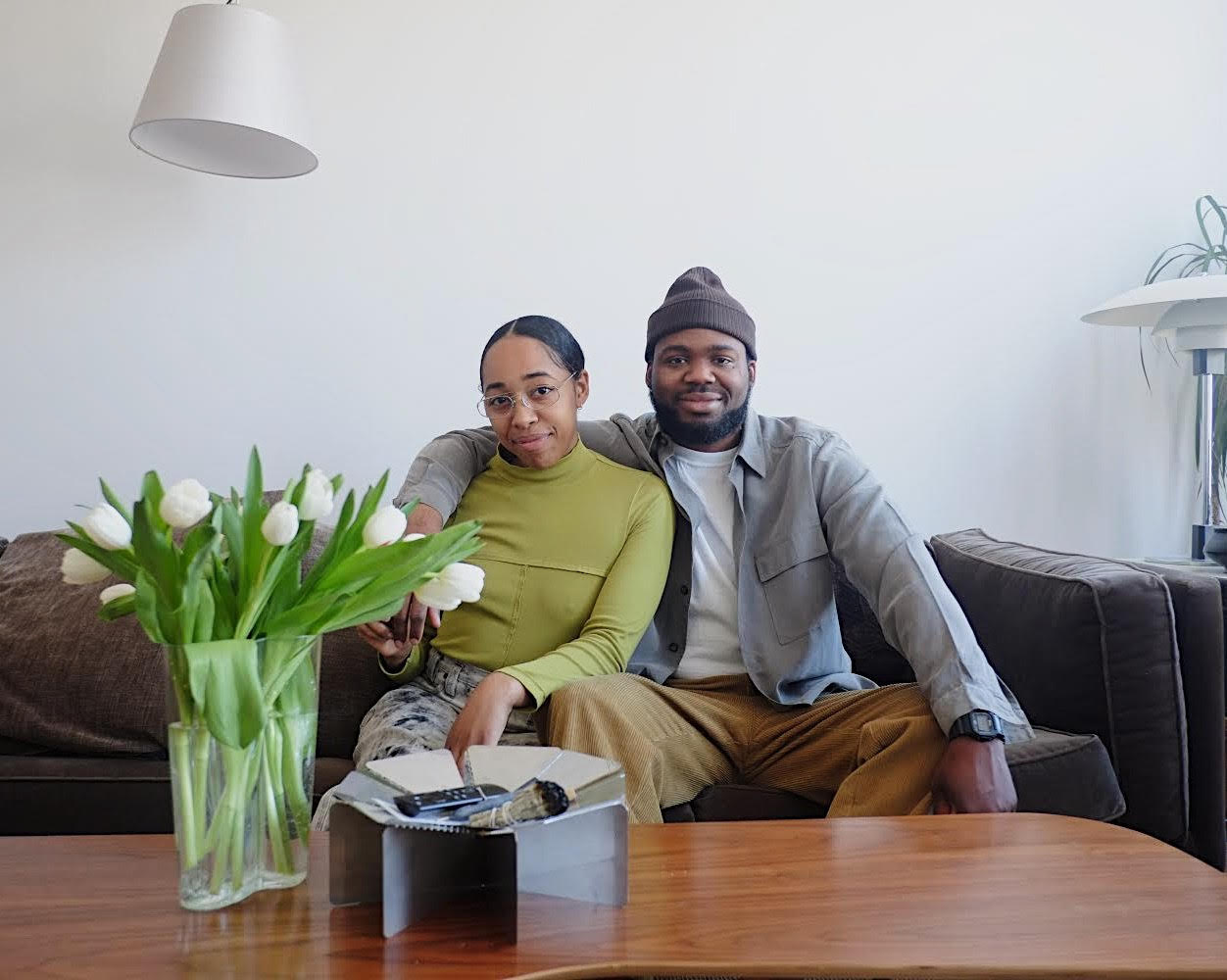 It would make sense to introduce this interview by regaling you with Faith Washington and Jared Blake's influence in the design world, for it is extensive. I could tell you that Faith works at design and organizational powerhouse Vitsoe, whose systems can be found in even the most particularly design-conscious of homes. Jared runs New York design incubator and tastemaker Lichen, a store, venue, and frequent stop for any furniture-loving Brooklyner on a weekend stroll. Despite their indisputable clout, what truly makes this duo special is their love, not just for design, but for their colleagues, friends, and community. Jared and Faith are both quick and open when speaking about the people in their lives. It becomes quickly apparent that, for them, the people are what make the spaces special. I got to speak to the couple about their Common Room, a shared apartment in Brooklyn, that has become a launching pad for many memories to come.

Please introduce yourselves in a line or two:

Jared: I make things, I sell things, I talk in circles about design and music.

Faith: I art. I craft. Amongst other things a mom; a furniture mom.

What's the energy in your space today?

Jared: Sunny.

Faith: Sanctuary.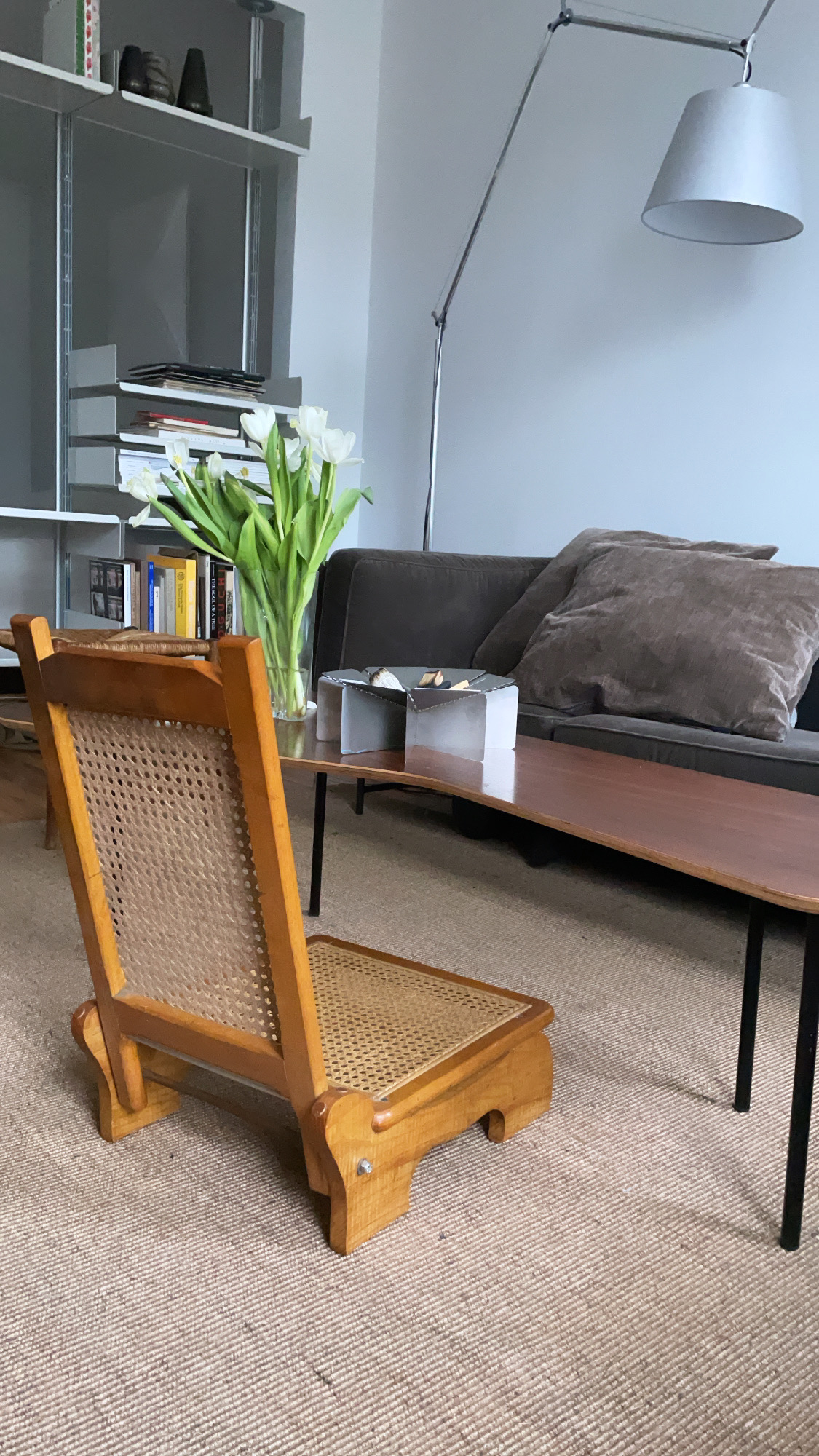 How did your common space come to be?

Faith: We maintained a long distance relationship prior to me relocating to New York in 2019, by way of Dallas, Texas. We stumbled upon this space mid-pandemic in an effort to gain more square footage. We moved in fall 2020 and it'll take an actual zombie apocalypse for us to leave this spot. It's home.

As design people, do you find it easier or more challenging to decorate?

Jared: Um... *sighs* it's always challenging to find that perfect thing, but I would say it's been slightly easier to acquire the things we're looking for, since we are constantly sourcing items for outside projects.

One of the best parts of sharing a space is:

Both: Your best friend is always home.


The most challenging part of sharing a space is:

Both: Your best friend is always home *laughs aloud*.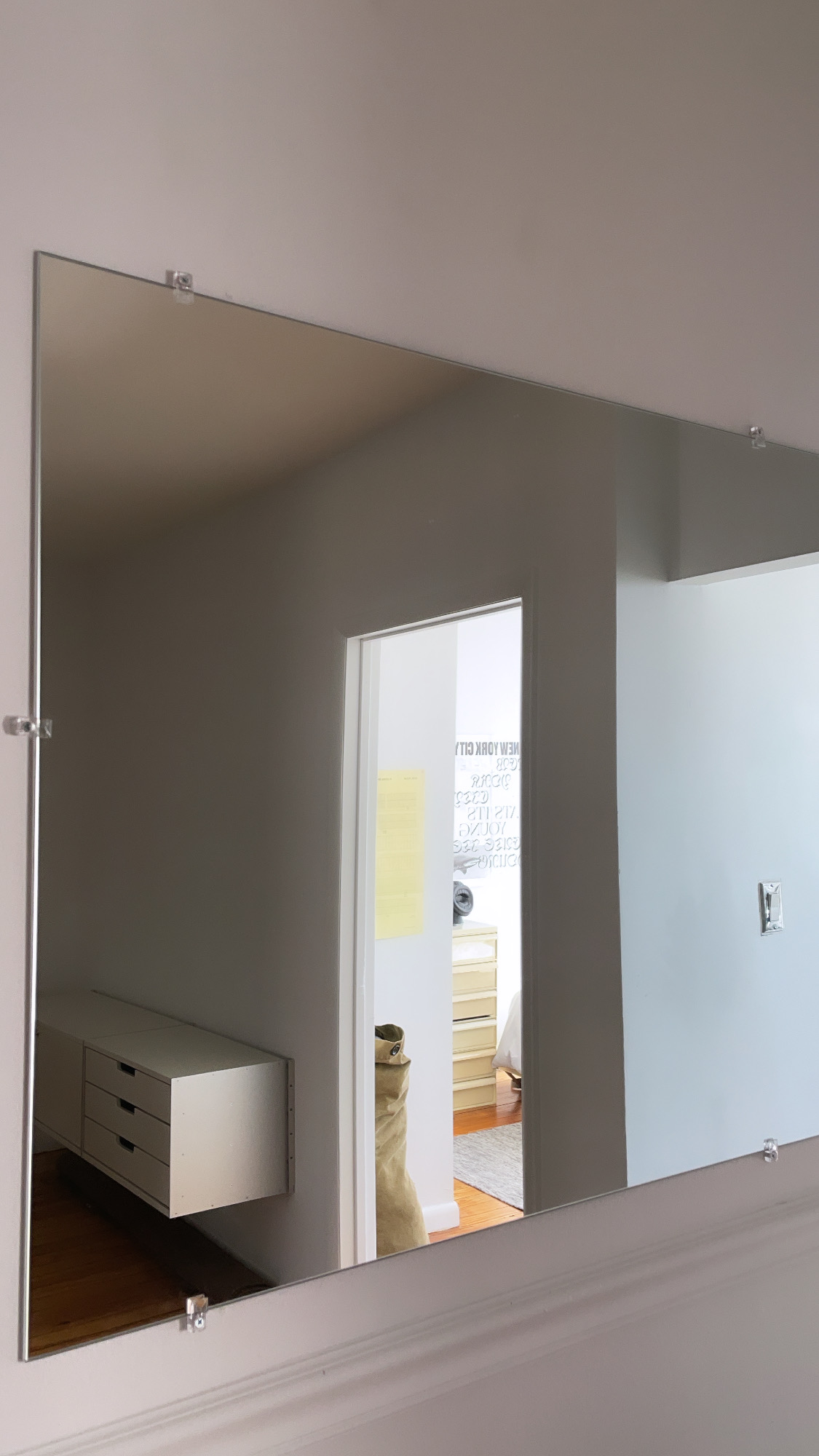 The most unexpected object in your home is:

Jared: There's a random door in the living room that leads to the hallway.

Tell me a funny story about your space.

Faith: It's large enough to play hide and seek. I get home before Jared and hide from him almost every single day. I still have a few spots I've yet to reveal.

How does your home relate to your community?

Faith: The larger dining room is an important addition we did not have in our previous place. We are now able to host 6-8 people at a time. I love having people over.

Jared: Yeah ... her southern hospitality goes without saying. The space is also filled with pieces from friends. That's just as important.


One thing you hope your home shows to others is:

Faith: Artwork is hard! Like ... we've been here since September 2020 and have not a single piece of art work displayed on the walls. If this is the one thing we can't agree on, I'll take it!

Jared: Agreed.

Your best piece of advice for building a home together?

Jared: Trial and error.