green street
an interview with koren martin

February 2021
by the Caldera Team

The Black Joy Archive, founded and curated by Zoë Pulley, began in May of 2020 in an effort to compartmentalize the chaos that was this past Summer. "Intended to serve Black people as a therapeutic practice in self-preservation and self-esteem, as we are continually asked to face painful imagery of folks who look like us. The goal is that this collective action can be an outlet for Black individuals to heal through lifting our voices and giving space for our experiences to be seen, while also demystifying the notion that Black lives can solely be viewed in the negative vacuum of struggle. An open-call was made for individuals to submit images of their joy - be it childhood or family photos, candids, or personal artwork they have created. Over the course of three weeks, over sixty people submitted over five-hundred images."

This short-series of interviews and features are part of The Black Joy Archive's digital residency with Caldera Magazine. Check back to learn about the contributing artists, the founder, and the future of the project over the next few months.

"There was no doubt in where I came from or my connection to my ancestors because my house was an homage to African/Black culture, literature, and experience..."




Growing up in Atlantic City, New Jersey in a family that approached history with an urgent intention, Koren Martin (she/her) found herself exploring identity, documentation, and storytelling as a young girl. Describing the foundation of her creative interests as being grounded at the intersection of art and community; specifically recognizing her mother, a visual artist, and poet, as the person to help cultivate an artistic practice early on. The gentle encouragement of her mother coupled with the regular excavating of old photo albums and family treasures served as a ritual that undoubtedly groomed the photographer hitting the streets today.

"My fondest memories are of my mom taking me on nature hikes or renting bikes on Sunday morning to explore the boardwalk in Ocean City. I also spent a lot of time with my maternal grandparents — especially my grandfather — and my memories of him are probably something I draw daily, to this day. One thing that stands out about my childhood was that art and traveling were a strong constant. My mom would share stories of Atlantic City when she was growing up and our family, so I see where my love of storytelling and history come from now. There was no doubt in where I came from or my connection to my ancestors because my house was an homage to African/Black culture, literature, and experience via scholars and artists like Ivan Van Seritma, Sonia Sanchez, and Amiri Baraka. My curiosity was fed by the books I picked up by J. California Cooper, James Baldwin, Tanarive Due — these writers kept me connected to my imagination and helped to shape how I saw myself and the world around me."

This inspiration sat quietly as Koren completed college. Saying that she didn't actually commit to photography until her mid-twenties and did so after feeling the need to document her surroundings as she moved around, from city to city. Noting the encouragement and support of close friends and family as the push to take her craft seriously. Koren began shooting more, on a larger scale focusing on everything from gentrification in D.C. to images of emerging artists working in NYC. The work Koren submitted for the Black Joy Archive however is much more personal.

Joy is a complicated emotion, one that is actually quite difficult to pin down for some. When asked what she considers to be her most joyous memory, Koren reminds us that this is a difficult question to answer. "I truly believe that my photography helps me to connect with my joy. Which for a long time was buried deep within myself...I think from the outside you would think of me as a very positive person. But I have dealt with a lot of turmoil from my childhood, which has led me to think that we all carry this duality within us — the choice to pick joy or not. I didn't realize until maybe a year ago that this is the reason I would pick up my camera and at other times put it down.

The guiding force (for me) in creating images has always been connected to joy whether I had access to it or not. Joy for me isn't one solitary memory or even a string of events. It's a feeling of nurturing and freedom which, again for me, took the form of trips as a child to the library or museum or to a play. My mother would always allow me to explore the arts so I think my joy is forever linked to the world created by artists. Lastly, I find joy in simple pleasures like eating my favorite food, and one memory that I visit often is my grandfather getting me ready for school in the morning and our routine of him making me steel cut oats (not the instant oats we have today, but the kind that took time and needs lots of stirring so they wouldn't burn!). I still buy steel cut oats today and think of my pop-pop and smile every time I make them."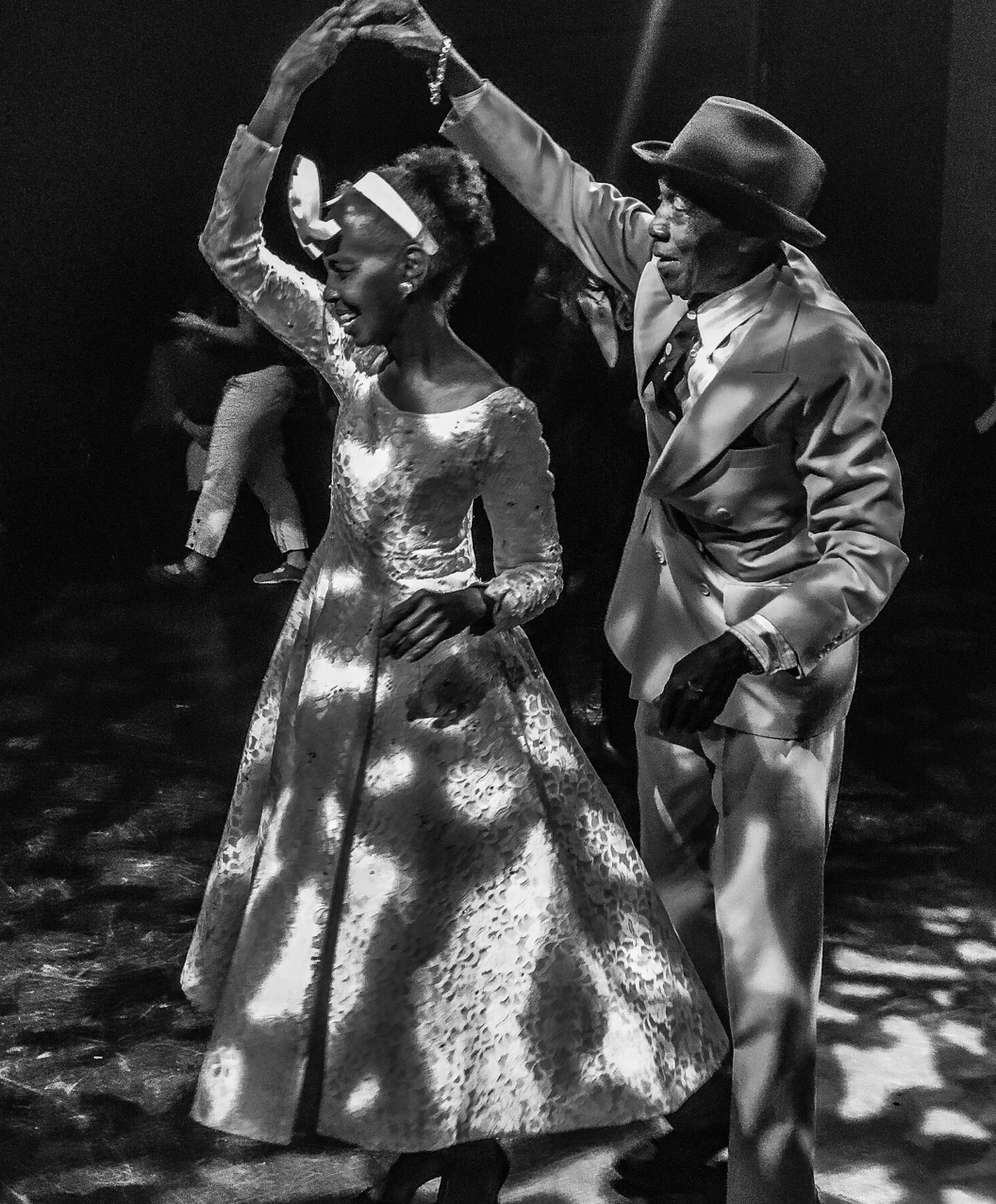 The project [The Black Joy Archive] offered Koren, as she describes it, "a breath of fresh air during a very surreal and confusing time". Referring to a year filled with COVID-19 news, sporadic lock-downs, and international civil unrest, these circumstances forced a universal pause that allowed people to tend to the things they would normally put off as a means to fill their days. "Time has become suspended in a way that has forced everyone to look in the proverbial mirror and not run. I think standing still brings forth a certain clarity and also vulnerability that is unsettling for most." Removed from our immediate reality, Koren recalls publications like Ebony, Essence, and Jet playing a role in her work for The Black Joy Archive.

These magazines notoriously offered some of the few places for authentic Black storytelling and coverage. Sentiments that are crucial in the documentation of any culture, but become vital when the usual stories associated with you amount to little more than offensive stereotypes or white-washed, half-truths. "[These publications] allowed us to tell our stories and to see an accurate reflection of ourselves, and projects like The Black Joy Archive keep that representation alive. We are at a critical mass in this country in terms of loss and grief, but the necessity to remember and honor our ancestors has become like oxygen for me. This is how I connect to joy by understanding the concept of Sankofa in 2020...literally means to reach back and pay homage to the past (the joy and pain) but also be flexible in the present moment and thriving towards the future.

Joy is inextricably linked to pain and holds space for the complexity of those two experiences. I choose to acknowledge the full range of my humanity and our collective experience in this country which is so fraught with anger but also includes our joy!"

Excited by the project's [The Black Joy Archive] origins being rooted in the founder Zoë Pulley's own family archive of photos, Koren knew immediately that she wanted to contribute. "I grew up surrounded by family photo albums and my mom had a huge interest in genealogy. She passed on her love of archiving to me and this project allowed me to reflect on my love of capturing Black families. I decided to include images from my series Green Street because it highlights the everyday beauty alive in our neighborhoods — it also allows the viewer to experience the simple pleasures of childhood. The other images were selected for their connection to joy via dance. I was honored to work at a performing arts center and the last two images were captured at shows that I helped to curate."

Enjoy Koren's feature, Joy Is Our Birthright in the first edition of The Black Joy Archive, and view more of the artist's work here.